Supermarket Duck Dash
New Demo + fixes and improvements
---
I've added a demo for Windows and Linux users.
Obviously, it's limited so in the demo version there is only 1 game mode (instead of 3 in the full version), also you can't enter your name into the high scores table.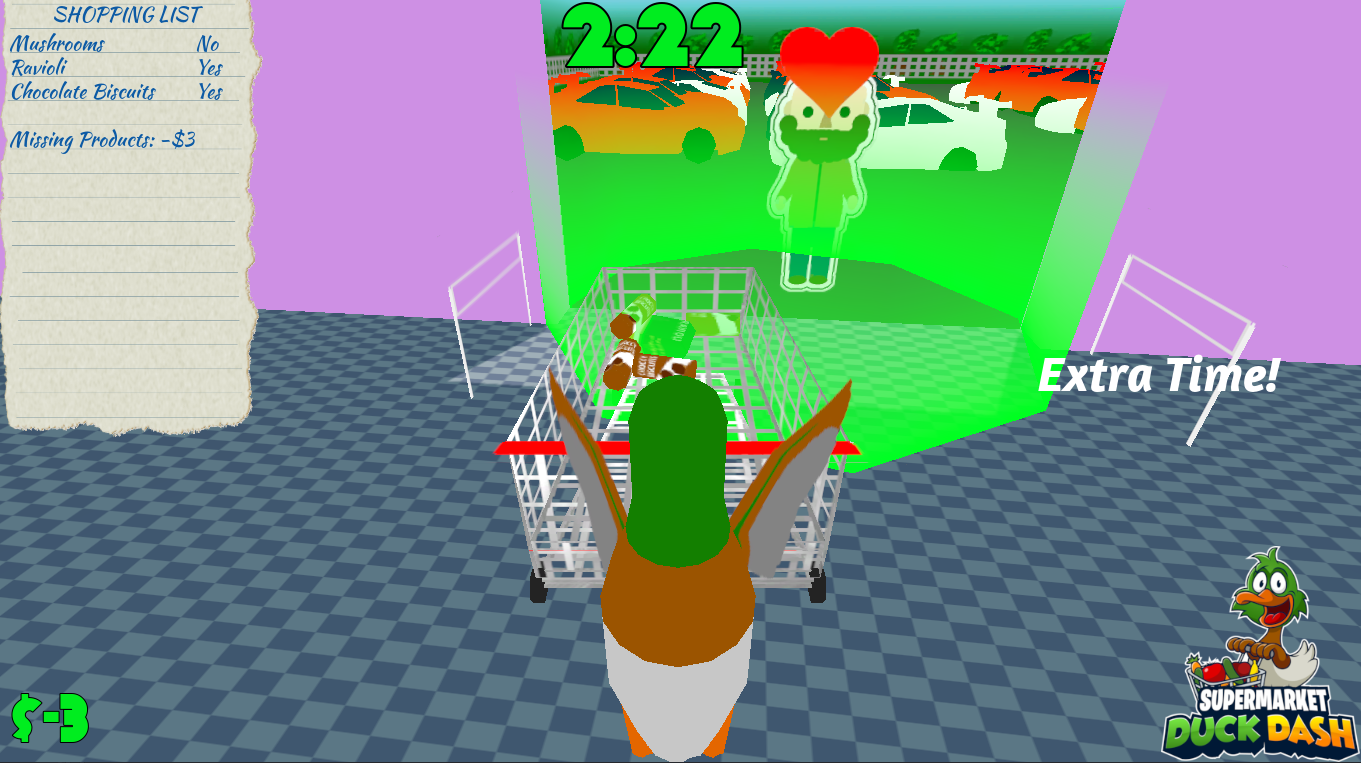 As mentioned in the title, I've also added some improvements to the game.

I've improved the look of the customer's shopping list, including graphics fonts and also made some of the text a bit clearer to understand.
I've added a roof to the supermarket.
I've tried to make the products fling forward a little more when the duck hits them with its wings at full speed.
Have a play and tell me what you think!
QUACK QUACK!
Get Supermarket Duck Dash