Supermarket Duck Dash
I've started to decorate the store.
In this version, I've added some posters to the wall (more to come) and also other shopping carts/trolleys in the supermarket which you can crash into.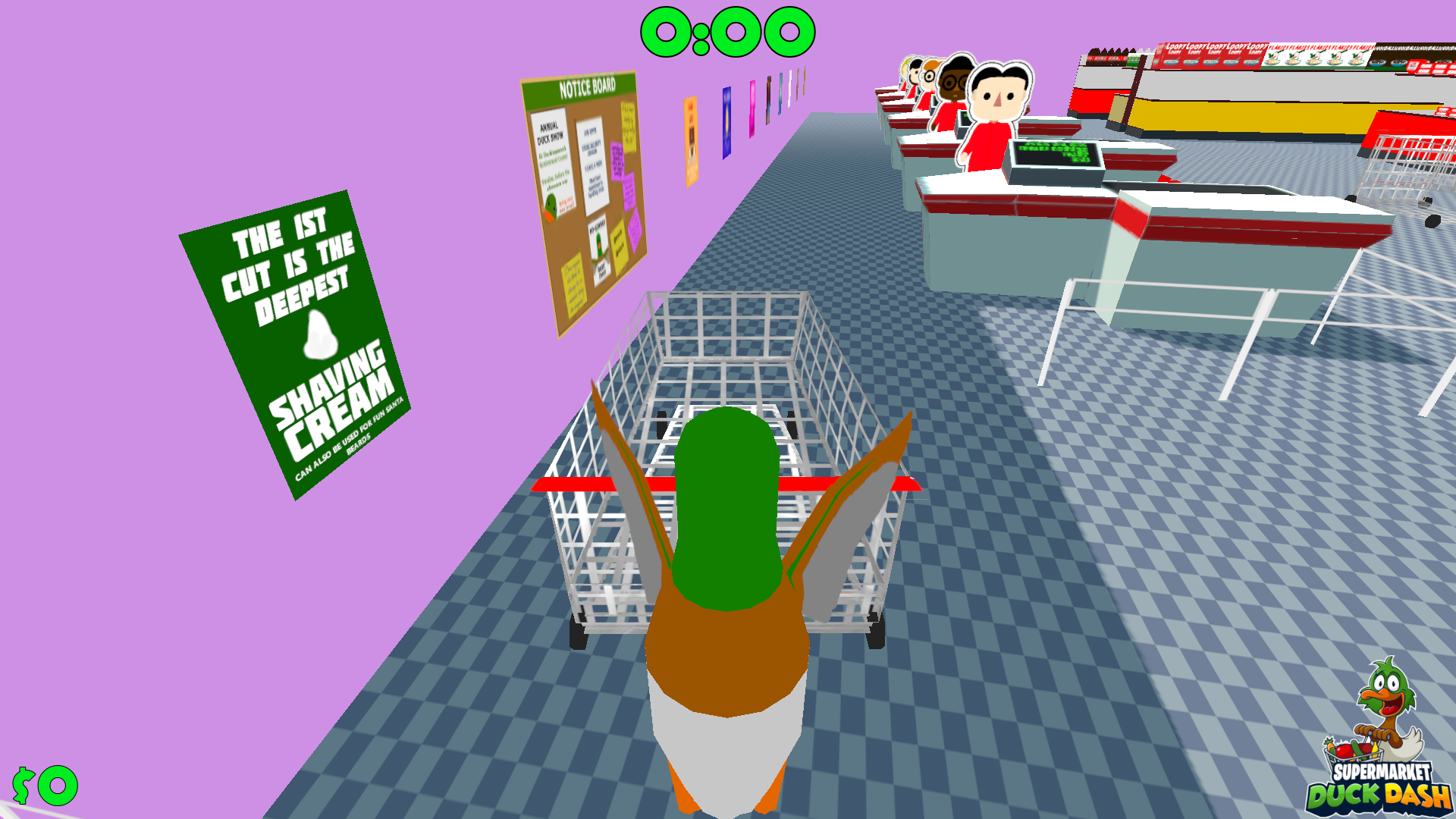 With 3 game modes, 125+ products, endless replayability with high-score tables and 3 quack sounds!
Please support me and play the game now!

Quack!

Get Supermarket Duck Dash